<!IMG height=1 src="pixel.gif" width=566><!BR>

Florida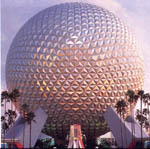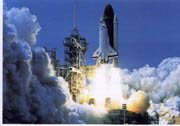 These are some of the florida pictures:-1.Coco Cay 2. Orlando. 3. Cruise- "The Sovergin of the Seas" 4.The Kennedy Space Center.

Your trip to Florida based on our varied and colorful destinations, or explore your interests to create your dream vacation. Let us show you everything Florida has to offer...We accomodate you in the luxurious hotels like Radisson, Sheraton, HolidayInn, Marriott and RamadaInn.
| | |
| --- | --- |
| * Orlando. | * Tampa Bay. |
| * Clear Water Beach. | * St. Petersburg. |
| * Sarasota. | * Ft.Myers. |
| * Sanibel Island. | * Captiva Island. |
| * Naples. | * Marco Island. |
| * Ft. Lauderdale Area. | * Miami Beach. |
| | |
NewYork/Washington/Niagara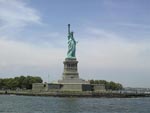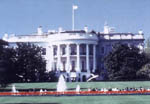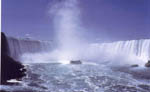 These are some of the pictures of East coast of U.S. 1.Statue of liberty - New York 2. White House - Washington D.C.3. Niagara Falls. 4. U.N.Head Quarters.

New York, The big Apple is the home of the Statue of Liberty, Ellis Island and many other things .... Straddling the Canadian-United States International Border, Niagara Falls attracts millions of tourists each year. You'll find that the attractions and historic sites offer visitors a broad range of activities for exploring Washington's heritage and culture. Discover Washington DC beyond the monuments from world class parks and gardens to the memorable works of art at musuems.We have a 13 day Domestic package to NewYork/ Washington/Niagara. Please see the places we cover...
| | |
| --- | --- |
| * New York. | * Statue of Liberty. |
| * Washington D.C. | * White House. |
| * UN Head Quarters. | * Rockefeller Center. |
| * Vietnam Memorial. | * Lincoln Memorial. |
| * Niagara Falls. | * Lancaster. |
| * Amish Village. | |
Las Vegas/Los Angles/San Francisco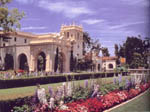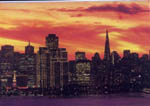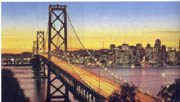 The above are the some of the tour pictures of the West Coast. 1.Balboa Park 2.San Francisco City. 3.Las Vegas. 4. Golden Gate Bridge.

As one of the country's most popular cities Las Vegas continues to attract travelers from all parts of the globe. The city's comfortable climate and various popular Attractions make this the perfect vacation destination. We can offer the best packages for your most wonderful city enjoyment. SanFrancisco embraces the future as it honors the past. Discover what awaits you in the city by the bay including the Golden Gate Bridge, Alcatraz, nightlife, restaurants and more! Sample the rich history, diverse culture and beautiful beaches of Los Angeles. Disneyland provides an environment full of wonder and fun for both the young and young at heart...
| | |
| --- | --- |
| * Las Vegas. | * Grand Canyon. |
| * Balboa Park. | * Gaslamp Quarter. |
| * Los Angles. | * San Francisco. |
| * Golden Gate Bridge. | * Universal Studios. |
| * Santa Maria. | * San Diego. |
| * San Franciscos's Pier. | |